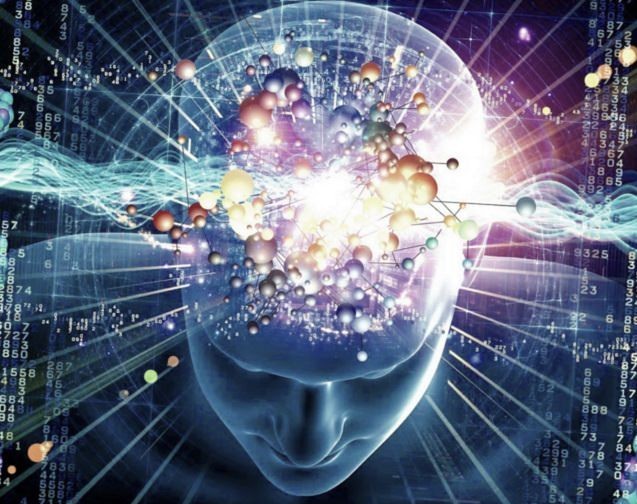 Do you remember watching a toddler learning to walk? They stand up, they fall over, they stand up again and take a few steps and then fall over again. But do they give up and say "this can't be done". Of course not (I guess they may not be able to talk yet anyway). They don't stop trying until they succeed.
They see people around them walking and so they keep trying and trying until they achieve their goal. This is the only outcome acceptable.
Does this sound like an entrepreneur mindset to you? It does to me.
So where does it all go wrong?
Where does the entrepreneurial child go?
As the growing child starts to get told what to do by the people around them, it starts a chain reaction in their belief system. As they continue to be told what they can and cannot do, what they are or are not capable of achieving, they start to shape their beliefs based on what others tell them.
By the time schooling begins, the child is already being raised with an employee mindset. The education system teaches you to become a follower and not a leader; creating consumers instead of creators. What are you taught? "Go to school. Get good grades. Graduate from college. Get a good job. Work hard. Get a promotion. Get a raise. Retire happy".
As you get older, you are still taught to live your life to please others instead of yourself but many start to see the fault in this line of thinking. More and more people start becoming entrepreneurs as they get older. Many eventually see the reality of how what we're taught and what we need are so different.
Right. So it seems that we are all born entrepreneurs at heart, but the system eventually beats it out of us. If that is the case, how do we get our entrepreneurial spirit back?
How to overturn the employee mindset?
The first step in doing this is to understand the core differences between the employee and entrepreneur mentality. It is how we think about ourselves and our mindset that matters, and there are five core differences that set employees and entrepreneurs apart:
1. Time
Both employees and entrepreneurs see time as a scarce commodity. However, this is where the beliefs and approaches to time diverge.
For employees, time is divided distinctly between their time (work) and my time (personal). Work time is devoted to an employer so that they can earn a salary. My time is used to do whatever makes me happy or to de-stress me from my work time. People with an employee mindset trade their time for either money or enjoyment, and they usually do this for their entire life.
Entrepreneurs believe time holds immense value and should be invested towards achieving their dreams. Studies show they actually work more hours than employed people but are happier and feel more fulfilled. So, how does becoming an entrepreneur provide more freedom if you have to work longer? Easy. Entrepreneurs love what they do. It is not the burden that going to work is for so many people.
And what happens over time? You grow as a person, your business grows and your income from your business grows. To me, that is a much better investment in time than working your a** off for someone else all day and then spending the evening recovering in front of the TV.
2. Money
Everybody needs money to function within our society and almost every one of us wishes we had more. However, there are vast differences between how employees view money and how entrepreneurs view money.
In the employee mindset, money is seen as a tool to buy things. Employees trade their time at the office for a finite quantity of money each week or month. Then they use that money to buy the things they need (or don't need) and hopefully put a little away for the future. But rarely do they manage to save enough to retire comfortably.
Entrepreneurs, on the other hand, see money as a vehicle that should be invested to produce growth. By investing money wisely, it can work to make more money. Then, this money can be invested to make even more money and the cycle continues. Money is not finite but rather a means to an end. So, entrepreneurs see a future where money works for them instead of the employee mindset where they work for the money.
There is no instant gratification. It takes time and patience to grow the money supply and this is why many employees baulk at the idea of entrepreneurism. "I want that [new car / new iPhone] NOW!" Most entrepreneurs would prefer to invest in themselves with the knowledge that this will provide a brighter and richer future for themselves and the people close to them rather than indulging in something to provide immediate satisfaction.
3. Problems
Problems are a fact of life. How we address those problems differentiates the employee from the entrepreneur.
Employees try to avoid problems at all costs. If they can pass them on to someone else, all the better.
Entrepreneurs, on the other hand, see problems as challenges that need to be overcome so that they can continue to move forward. Instead of "passing the buck", they tackle the problem head on and take ownership. To an entrepreneur, problems are only an obstacle to reaching their long-term goals.
Entrepreneurs break problems down into manageable chunks and then work their way through to a solution. Many of the innovations that have changed the course of history came about through an entrepreneur owning and solving a problem.
Take the electric light bulb for example. Without it, we would still be burning candles to see in our homes at night. How about driving your car at night without headlights? Rather difficult to contemplate. Thanks to Edison and Swan, two people with true entrepreneurial spirits, society was liberated from a near-total reliance on daylight to the world most of us live in today.
4. Dreams
Almost everybody dreams of a better future but as we get older, dreams become less and less important. Did you know studies show that 92% of people never stick to their New Year's resolutions. 94% of people don't achieve their childhood dreams. These are huge numbers.
The employee mindset will tell you that there is no point trying to achieve your dreams because the odds are stacked against you. Why fight for something if you can't win?
However, entrepreneurs will do whatever it takes to reach their dreams. They believe it is their innate right to make their dreams come true and will not stop trying until they achieve their goals. To reach your goals is to achieve your dreams.
5. Struggle

As a famous Australian Prime Minister once said, "life wasn't meant to be easy". Life is full of struggle, so why not embrace it? Again, this is where employees and entrepreneurs view things differently.
Employees see struggle as a bad thing and believe it is better to take the easier path and avoid struggle.
Entrepreneurs will take on struggle as they know it will make them stronger. Struggle represents opportunity and the truth is that if you take the hurt and embrace the struggle rather than resisting, eventually you will prevail. This is how the entrepreneur mindset works.
The need to change perspective
If you can truthfully look at your own life through these five core values, you can immediately see if your current mindset is an employee or entrepreneurial one. From this, you can learn what you need to do to grow your entrepreneurial skills in each of these areas.
By fine-tuning your skills and abilities, you can gain a new perspective on these disciplines that you need to grow your entrepreneurial mindset. Be true to yourself first and foremost. It all comes back to how we think about ourselves.
An entrepreneur is who you are, not what you are.
Not ready to ditch the boss yet?
But hey, how about if you are comfortable to hang in there for now instead of branching out on your own. After all, a weekly paycheck is nice security while you develop your entrepreneurial skills. Well take heart, you can always become an intrapreneur.
So what is an intrapreneur?
According to Wikipedia, an intrapreneur is a person who behaves like an entrepreneur while working within a large organization. It is a corporate management style that brings together the main entrepreneurial skills – thinking outside the box, creativity, reward and motivation – within a business.
So, even if you aren't ready to quit your job, there is still the opportunity for you to develop and use the entrepreneurial skills as outlined in the article. Who knows, you may be rewarded with a bonus or salary increase and access to company resources if you can demonstrate the benefits of your intrapreneurial skills.
A win – win situation for you and the company!
Conclusion
In the end, it is truly your personal decision whether you become an employee, an intrapreneur or an entrepreneur. The decision is yours alone to make. But help is available.
If you would like to accelerate your own shift from an employee mindset to an entrepreneurial mindset, I highly recommend that you read eSCAPE: The 4 Stages Of Becoming A Successful Entrepreneur by Anik Singal. The book looks at "Who You Are" – your entrepreneur mindset – rather than focusing on all the external elements of succeeding as an entrepreneur.
Now, his marketing style leaves a lot to be desired (in my eyes) but the book is a great read. If you want to purchase any of his other products, I cannot advise you there.​ I have only bought the book and I am more than happy with that.
I will be upfront and tell you that if you order the book by clicking on the banner below, I will receive a small commission. Not enough to achieve financial freedom but a couple of sales may pay back the cost of my book!
Affiliate marketing is one of the topics we will cover when we look at passive incomes, so hey, I am just practicing what I preach.
---
Was this helpful? Share it with your friends. After all, they also deserve the fine things that life has to offer.