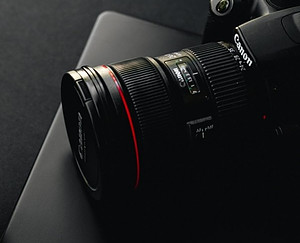 I previously set you a challenge to begin earning extra income by building multiple passive incomes. Of the four strategies, most comments agreed that affiliate marketing was a great low-cost way to earn more. However, the concept of selling photographs to supplement your income was new to some people.
As I explained, it takes a lot of photographs to capture the best of the best for publishing through a stock photography agency. Maybe 1 in 100 will make the grade. And then, will they sell anyway?
One way to turn the odds in your favor is to take trending photos, as they are the most likely to sell.
"But, how do I know what is trending?"
Well, Shutterstock is one of the largest agencies and it publishes posts of what it considers are the best-trending photo subjects for the coming month. This article takes that information and summarizes it for you…….with one twist!
Shutterstock tells you what subject will be most sought after during the next month. However, magazine publishers (who buy a lot of stock photographs) have earlier editorial deadlines than this. For example, a Christmas feature in a December magazine would most likely go on sale in late November or early December. But, to meet that deadline, the publisher would need the article to be ready in October to allow for typesetting and publishing.
So, the monthly summary which follows has been brought forward by a month to allow you to sell to some of the major purchasers of stock photography; the magazine industry. After all, the 2017 consumer magazine advertising market was valued at $16.6 billion and is expected to remain there until 2021. And photographs are a big part of advertising!
Let's take a look at what images you need to capture each month of the year.
January themes
Asian and SE Asian cultures, such as Songkran (Thai water festival) and Chinese Dragon Boat Festival.
Anzac Day celebrations and fields of poppies in Australia and New Zealand.
Easter holiday scenes (Easter bunny costumes, Easter egg hunts, etc).
International Women's Day, including women from all walks of life and careers.
Spring events such as April Fool's Day, the start of daylight savings time and Earth Hour.
Easter images like hot cross buns and a classic Easter table setting.
St. Patrick's Day food and drink, including lots of beer, corned beef, cabbage, and soda bread.
Images of doctors, both alone and with patients for National Doctor's Day in March.
For Red Nose Day, images of health workers wearing a red nose and interacting with children.
February themes
Memorial Day scenes including flags, celebrations, and Memorial Day sales.
Memorial Day barbecues, hot dogs, and popcorn.
Other holidays celebrated as we move towards summer. These include Father's Day and Christmas in July.
Environmental images to mark World Environment Day on 5 June.
Summer drinks images such as margaritas and mojitos.
Pets at home and in a pet store.
Wild animals, including tigers, elephants, eagles and owls.
Images of animals that live in the water, including penguins and flamingos.
Undersea animals, including sharks and whales.
Rainy season landscapes, including monsoon weather.
March themes
Independence holidays celebrated in July. This would include Independence Day in the USA, Bastille Day in France and Canada Day.
Eid-al-Fitr celebrations marking the end of Ramadan.
Fathers Day themes including images with his kids as a group or individually.
Family time, fun, and meals with Dad as the focus.
Fathers being an "everyday superhero".
Images depicting varying degrees of summer, including monsoon season in the tropics and heat waves.
April themes
Images of people of multiple races interacting.
People wearing traditional clothing that represents their culture.
Close up shots or natural shots of people from around the world.
Babies, seniors and shots of grandparents playing with baby/grandchild.
Images of school supplies, and children buying new school supplies.
Mom preparing to send her children back to school.
People who are moving (packing and unpacking boxes, people celebrating or exhausted at the end of packing).
Young couples or families hunting for a starter home.
Independence day holidays in India, Pakistan, Indonesia and Malaysia (Merdeka).
May themes
Summer representations. For example, flamingo inflatables, ice cream, sunglasses, decorative cocktails, etc.
Close up shots of one or two items that represent summer.
People enjoying a meal in a typical vacation spot.
Summer farmers markets.
Relaxing vacations spent lounging by a pool or a beach, including young professionals working on laptops.
Local weddings with the bride and groom wearing traditional dress and engaging in local customs.
Traditional and modern weddings.
Pre-wedding celebrations including engagement parties and close up shots of an engagement ring.
June themes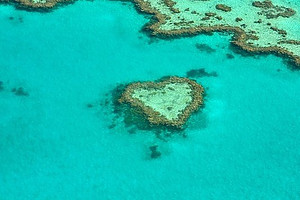 Unique lodgings that blend the outdoors and indoors, from destinations such as the African savannah, the Australian outback and Mexican beaches.
Glamping tents and AFRICAN tree houses that blend in with nature.
Festivals and outdoors music concerts.
Adventurous outdoor sports such as kayaking and surfing.
"Bucket list" destinations, including Machu Picchu, Uluru/Ayers Rock, Tulum, the Great Barrier Reef, Key West and Marrakesh.
Probiotic and fermented foods such as kombucha and kimchi.
Images of nutrient-rich foods and superfoods.
Hair salons or barber shops using new and modern hair treatments.
Images of students participating in college sports, games, and frat parties, including beer pong, ping pong and tailgate parties.
July themes
Artificial intelligence, including facial recognition, big data and deep learning.
Futuristic technology, such as self-driving cars.
Autumn festivals. These could include Mid Autumn Festivals in China and Vietnam, Oktoberfest in Germany and other harvest-time festivals around the world.
Apples served as apple cider, sliced, or baked as apple pie.
Fall fashion and sales for children and families.
National holidays (Columbus Day in the United States, Independence Day in Mexico and Brazil).
Jewish holidays such as Rosh Hashanah and Yom Kippur.
Images of people who make a positive difference to others.
August themes
All aspects of women's wellness, relating to Pink October.
Digital health concepts, including images of people using a laptop, tablet, or phone to meet with a medical professionals.
For Movember, images of mustaches and facial hair.
People of all ages fundraising, celebrating and having fun.
Men's health, including prostate cancer, testicular cancer and mental health.
General home improvement, including professionals in workwear carrying tools and clipboards.
Families celebrating Deepavali, including food (samosas, crackers) and related imagery (goddess Laxmi, lanterns, fireworks).
Halloween and Day of the Dead celebrations.
Children dressed up for Halloween.
September themes
Thanksgiving images (turkey, Thanksgiving dinner, cornucopia, pumpkin pie, mulled wine, family eating together, etc).
Beautiful table settings, and flatlays featuring holiday arrangements.
For Black Friday: Images depicting customers shopping for sale items in stores.
For Cyber Monday: images depicting online shopping/browsing, including images of people using credit cards.
Falling snow and close-ups of snow and snowflakes.
Winter sports and activities (skiing, snowboarding, ice-skating).
Winter animals such as penguins, reindeer, bears, polar bears and moose.
Organized team sports like basketball, badminton, hockey, and soccer.
Images depicting speeches on podiums, trophies, and medals.
Graduation celebrations, including receiving diplomas and awards.
October themes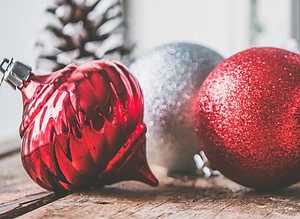 City views and epic landscapes around the world.
Winter vacations and people heading to celebrations in winter time.
Beach activities, both during the day and at night.
Summer vacations including pool and beach activities.
Hanukkah celebrations.
Christmas decorations such as mistletoe, holly, garlands, confetti, and tinsel.
Images depicting a change of lifestyle influenced by the New Year, such as dieting and giving up smoking.
Mind-body improvements, such as meditation and yoga.
Healthy eating habits, including people grocery shopping for fresh produce and fridges stocked with healthy foods.
November themes
The Harvest Festivals of India and Thailand (Pongal and Mahar Sankranti kite flying celebrations and kites in air).
Fashion accessories like bracelets, eyeglasses, and various fashion styles (casual, elegant, hipster, punk, etc).
Holiday shopping images (to-do lists, gift vouchers, shopping bags, etc).
Boxing Day Sales.
New Year's Eve celebrations (dinner set up, champagne glasses, champagne toast, champagne popping, etc.)
Biker culture (cycling, motorcycles in action, leather jackets, etc).
Ballet (isolated images of a ballerina, close-ups of costumes, ballet practice, performances, etc).
December themes
Chinese New Year, including images of 2019's animal, the pig.
Easter images (decorative eggs, baskets, Easter bunny, egg hunts, etc).
Carnaval and Mardi Gras celebrations (the parades, beads, confetti, people celebrating, etc).
Spring scenes, including cherry blossoms.
Butterflies and birds.
Climate images, such as tropical locations with palm trees and desert locations with cacti
Picnics and ordering from a food truck.
People of all ages enjoying sweets.
Pancake breakfasts.
Blue collar workers, including manufacturing, factory work, high-rise building construction and car washes.
Public servants, such as teachers, soldiers, and police officers.
Science images, including scientists, laboratories, and robots.
White collar business, including banking and law, employees in suits and ties, office buildings.
Conclusion
This list was generated by Shutterstock, using complex computer algorithms to predict themes required ahead of time. The list is extensive but not exhaustive. My intention is to give you a list which you can refer to throughout the year if you want to give stock photography a go and earn some extra income.
Focus (pun intended) on trending themes and get your shots in before everybody else. That is the key to success in stock photography.
If you have a passion for photography, then stock photography should be high on your passive income list. Are you ready to make money doing something you love? Get started now!
---
Was this helpful? Share it with your friends. After all, they also deserve the fine things that life has to offer.