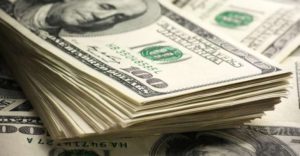 Being rich conjures up images of large mansions with swimming pools and tennis courts, Ferraris and Lamborghinis, private yachts and jets. But, if you have all these things, are you really rich? Do you actually own them or does the bank own them and you have to pay the bank to use them? So what does it mean to be rich?
What is "rich"?
This will depend on where you now stand in a financial sense. A person earning $500,00 a year will hold a different perception of rich to a person living on the streets or in a homeless shelter. There are so many definitions of "rich" but let me define the term as I see it. You may beg to differ but hey, send me a comment on your thoughts.
To me, being rich means being able to have the lifestyle you desire purely from a stream of passive income or from a career someone else cannot take away. A lifestyle allowing you to spend your time doing whatever you want, whenever you want and wherever you want.
This is a personal thing and everybody will have a different take on it. You are rich when you consider yourself rich!
So what is the secret?
The secret to getting rich is actually rather dull and boring and may sound rather cliched. The secret to getting rich is to live within your means.
Now, most people will say "Yeah. That's obvious BUT……" and then try to tell you why this is impossible. Too much credit card debt, student loan debts, car loans, home mortgage and the list goes on. So most websites will now go on to tell you how you have to be more frugal, cut down on your spending and reduce your debts. Only then can you start saving to get "rich".
There is a more exciting side to "living within your means" than frugal living. It can still cut down on your debt (and potentially faster). That alternative is to EARN MORE!
The best way to increase the difference between earning and spending is to spend less. But, by increasing your earning capacity, you can achieve the same result (as long as the spending part doesn't also increase).
Is "rich" a mindset?
Your perception of being rich or not depends on your current circumstances. As this is different for different people, it makes sense that "rich" is a mindset. Do you have "poor" thinking or "rich" thinking? How you think determines how you act and how you act will ultimately dictate whether you become rich.
You need to make the fundamental shift from being a consumer to being an investor. Now, I am not talking about going out and investing in stocks or bonds or real estate. They will have their place in your financial future as you become an investor instead of a consumer. What I am talking about is investing in yourself and your belief that you CAN get rich. Don't make excuses or talk about becoming a rich thinker. Actually do it!
Become one of the few who do versus the many who talk.
Making it easier to live within your means
Yet, rich is not only about the amount of money we have. It is also about the quality of our life. Not only can you improve the difference between earning and spending by earning more, you can also improve your quality of life. So, would you be willing to make the change from consumer and begin to invest in your own future?
But how can I earn more? I already work a 9-to-5 job and I don't have any more time to work. Again, it all comes down to mindset. There are a number of ways to earn more but they all come down to your willingness to change the way you think.
Taking on extra responsibilities in your current employment.
Moving out of your comfort zone and taking on extra responsibilities is a great way to grow. Talk to your boss about any opportunities there are to take on more projects.
Think about the skills you have or would like to develop and see if this can fit in with further work opportunities. Become an expert in your field. Stay on top of any new trends or developments. This will give you a distinct advantage of being chosen for upcoming projects.
How about lending a hand to a co-worker who is struggling (but make sure not to neglect your own work at their expense)? Be proactive and look for any cracks or deficiencies in the way the work is being done. There may be opportunities to take on the responsibility of creating change within the company. Make sure you have approval to do so before implementing any significant change, though!
Working additional jobs / freelancing / side hustles

If there are no opportunities to take on more responsibility within your company, it may be worthwhile looking at working extra jobs. Even if it is only a few hours in the evening or the weekend, there are many opportunities to work outside your current employment. Who knows, you may even be able to pick up some extra work that you enjoy doing!
Do you have skills that can be marketed through marketplaces such as Freelancer, Truelancer and Upwork? Skills such as writing, researching or creative design. Maybe you have translating skills or can teach English online.
A lot of people think freelancing is only for professionals but this is not the case. If you have an expertise in any job, you can market this for some money. Freelancing is a great way to earn extra income as it can be started almost immediately with minimal upfront capital. We will delve further into some freelancing niches in upcoming articles.
The final opportunity to take on extra jobs I would like to talk about here is the "side hustle". A side hustle is a product or service that you offer or sell, alongside your current full time job, to earn extra income.
This is different from freelancing. Freelancing is generally an online service but a side hustle may be online or offline. It can be products or services. Some examples of side hustles: selling products on EBay or Amazon, driving for Uber, walking dogs or becoming a personal trainer.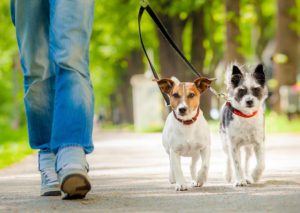 The list of potential side hustles is virtually limitless. It is only limited to what your brain can conceive and your willingness to take part. I will focus on side hustles in further articles. But take a look at the Side Hustle School website to understand the potential of what is available.
Now I will state right up front that passive incomes are rarely "passive" in the true sense of the word. Broadly, you can group them into two categories; those that are capital intensive and those that are time intensive. For example, you can earn a passive income stream from stock dividends. You need a lot of capital for the initial stock purchase but only a small amount of time to maintain the portfolio.
On the other hand, the cost to set up an e-commerce website can be minimal but, to operate it and generate traffic to the website can be time-consuming. I will review several different passive income strategies in future articles. We will discuss the pros and cons of each type and whether the strategy is capital or time intensive.
Conclusion
Now you know that the secret to getting rich is to earn more than you spend. Most websites will tell you that if you live a frugal lifestyle, you can become rich. But, who wants to live frugal? I don't want to penny pinch for the rest of my working life. I would much rather look at earning some extra income (or a lot of extra income) and build up my wealth that way. And I hope you would too.
So goodbye for now and catch you here at Your Financial Freedom very soon with more information on how you can truly become financially free.
Was this helpful? Share it with your friends. After all, they also deserve the fine things that life has to offer.